Thames Sailing Barge Matches.

PIN MILL SAILING CLUB
PASSAGE MATCH 2014.
The Barge Match planned for 28th June 2014 was cancelled.
However, some barges sailed in company from the River Medway to Harwich on that date, to make the passage to the Orwell ready for the Pin Mill Match the following weekend.

By general consensus of those sailing, Niagara set off first, just after 14.30 in company with Adieu, Edith May and Marjorie.
The first barge to reach Harwich was Edith May at around 04.25 Sunday morning.
Participating crews agreed that Edith May should be commended for good seamanship.

Passage Match Page
Championship points 2014
Barge matches
Barge Championship
Pin Mill Sailing Club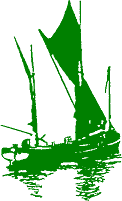 S.B.A. Home.